ROUGH EDIT: The above video was created and sent to the IdealSeat as a rough edit. They were pleased! I'm now in the Final stages of smoothing out some timing and audio issues while tweaking and polishing up the overall aesthetic.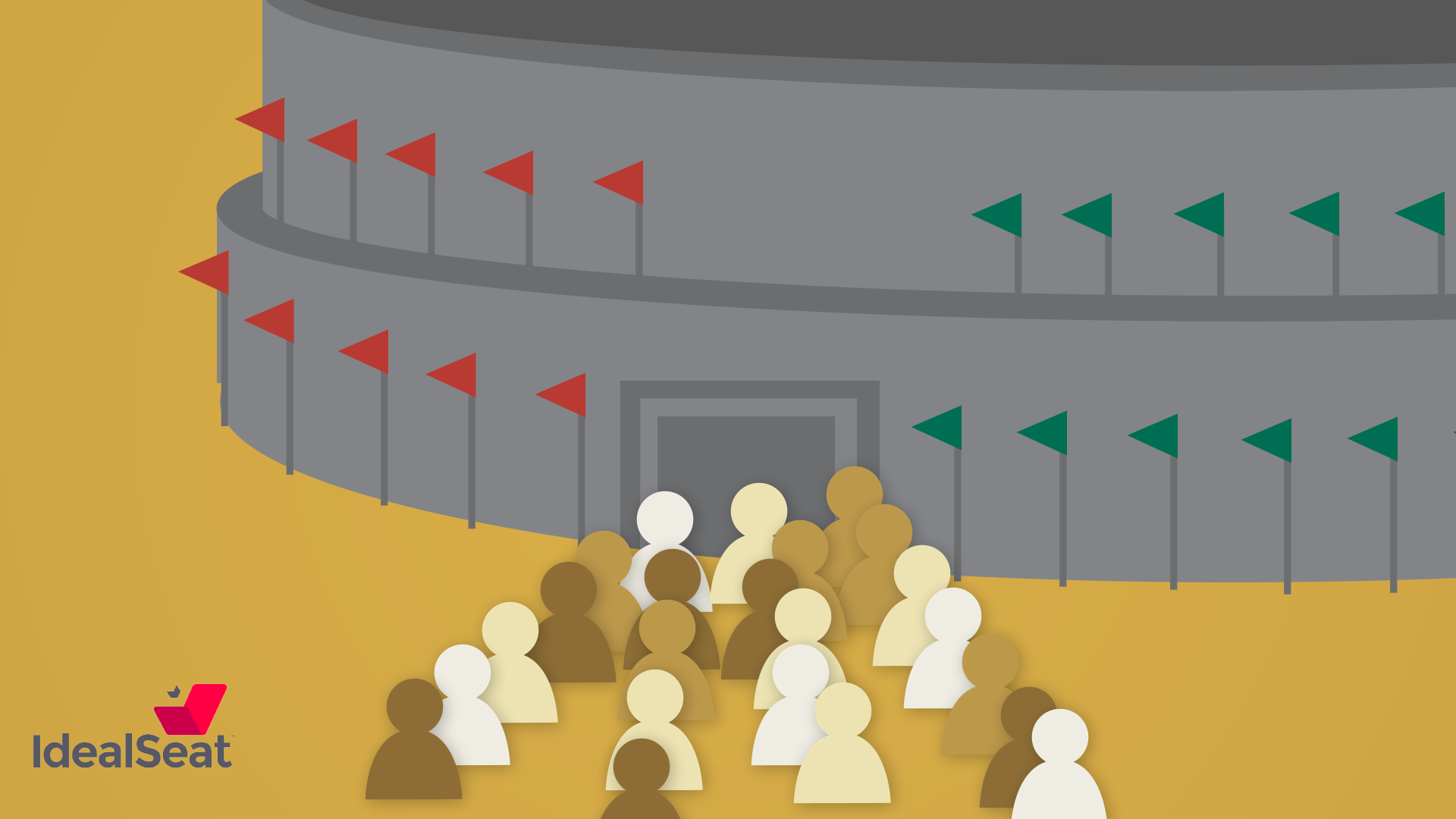 STORYBOARD AND STYLE GUIDE: I created a rough style guide and storyboard for my animations and presented them to the IdealSeat. The guys at IdealSeat provided valuable feedback, including a desire to use green, red, white, and blue as the base color palette. We then changed the background in the above image to green.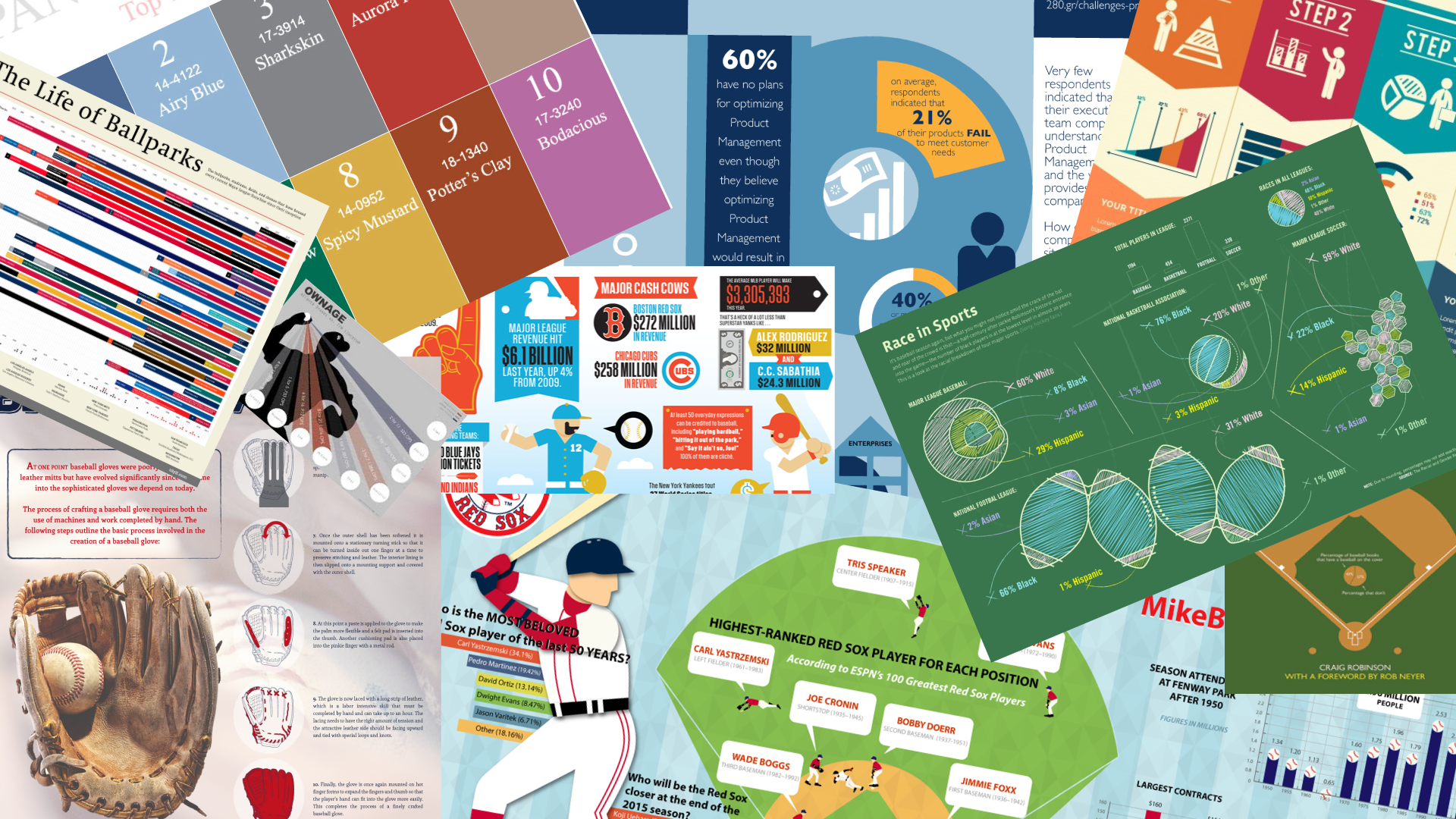 STORM AND SEARCH: I then searched online for info-graphics which would prove inspirational and which I could use as a reference during Asset creation in Ai.
INTERFACE: During my initial meeting with IdealSeat, they identified their value proposition and their goal of communicating it to their potential clients in a simple motion info-graphic. They also provided visual assets from games they have attended which personify their product's goal of improving the fan experience.